Round 1 Post-Award Recipient Workshop
A total of 159 BTOP award recipient representatives from 107 organizations attended the June 24-25, 2010, workshop in Chicago, Illinois. NTIA staff led presentations and breakout sessions focused on compliance, reporting, planning, and environmental issues. Federal Program Officers (FPOs) also conducted one-on-one meetings with recipients to provide tailored assistance with individual issues. An interactive TalkBack session engaged attendees in sharing best practices, lessons learned, and technical and administrative approaches to anticipated obstacles and challenges.
Guest Speakers
Illinois Governor Pat Quinn welcomed the attendees to Chicago. He compared BTOP to the Interstate Highway System started in the 1950s, and said "what we are doing today will have profound repercussions and consequences in a few years ahead, really for decades ahead."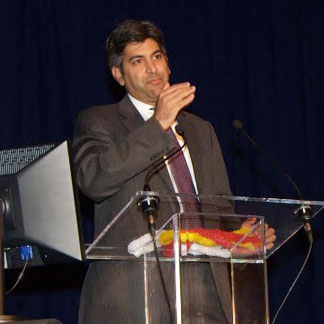 Presentations
Getting Started: Making Your Start-Up a Success - Review of roles and responsibilities, procurement rules and regulations, financial management systems and set-up, and grant files.
Key Compliance-Related Issues All BTOP Awardees Must Know - Review of security interests, auditing, sub-recipients vs. vendor issues, and signage requirements.
First-Time BTOP Grantees - Department of Commerce Office of the Inspector General review of BTOP compliance and audit issues.
Post-Award Management Online System (PAM) - Introduction to BTOP's centralized place for post-award documentation management.
Project Reporting Requirements - Overview of financial and reporting requirements including ARRA, FederalReporting.gov, Grants Online, BTOP Quarterly Reporting, BTOP Annual Reporting.
NEPA/ Environmental Assessment - 1) Review of National Environmental Policy Act (NEPA) requirements and process; and 2) preparation and execution of environmental assessment process.