Welcome to our new look!
Mon, April 5, 2010 by NTIA
Welcome to the NTIA blog on our updated broadband programs web site. This site will be the best source of current information about NTIA's Broadband Technology Opportunities Program and the State Broadband Data & Development Grant Program. Take a look at the projects that have been awarded in your state or territory by exploring the map on the Grants Awarded page.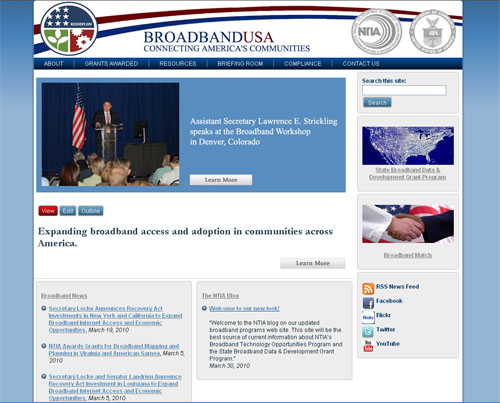 BTOP's second round application window just closed, and we are no longer accepting new BTOP applications. We're tallying up all the Comprehensive Community Infrastructure, Public Computer Center, and Sustainable Broadband Adoption applications we received in the past several weeks and will be adding them to the searchable application database shortly, so check back soon.